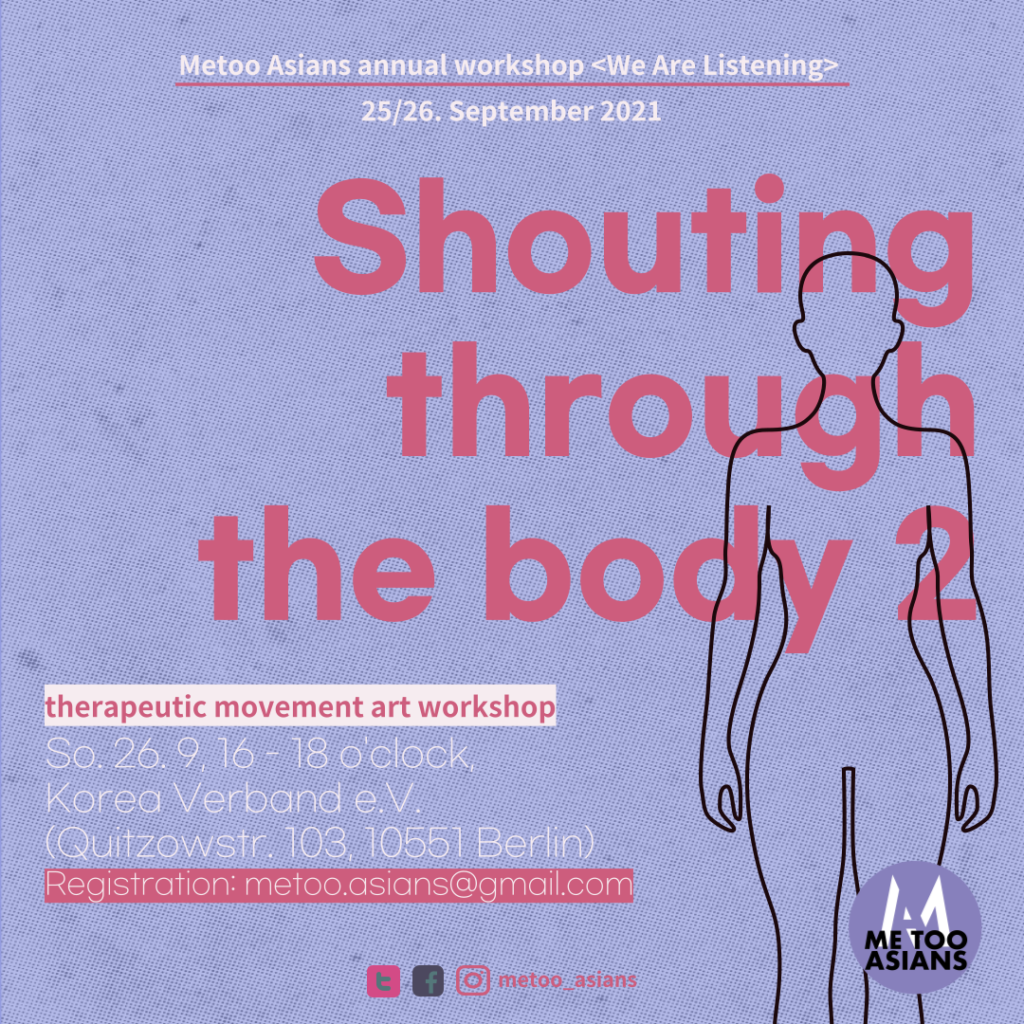 Hello everyone.
The <Shouting through body> workshop is back.
This workshop is part of our annual workshop <We Are Listening 2021> and is based on a program with counsellor Jiyeon Kim on the 25th. It's a pity that we couldn't invite more people to the workshop on the 25th because it is in Korean, but we are able to invite all women living in Berlin to the workshop on the 26th, where you can practice through the main content!
*On the 25th, we learn:
1) Find out how we feel after being sexually harassed and discuss what we should do in each case.
– When you feel angry or aggressive
– When you feel guilty
– when you feel dazed or dependent on (somebody/something)
– When you are in an extreme state of wanting to end everything
2) Find out how we can help someone struggling.
– Basic attitudes
– What you should never do
3) What we can improve on some situation
– Psychological techniques that induce comfort
– Habits that promote recovery
– Keep your daily routine
*On the 26th, we practice the expression of emotions based on previous lessons.
We encourage your participation! If you would like to participate
Please send us a mail here: metoo.asians@gmail.com
*Due to the Corona situation, please bring a negative test or a certificate of vaccination completion.